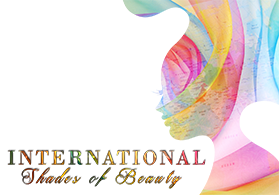 It emanates deep from within; the reflection and representation of one's inner being. Real beauty shows up in the color of love which is connected to a person's heart and soul. Both real beauty and true love represent all colors, ethnicities, and races. Real beauty is being comfortable in your skin and embracing every other human being's inner beauty while accepting their outer beauty.
– Dr. Robyn S. Joppy 
Cutting Edge Workshops
ISOB has the best in their industry come and teach attendees how to take their beauty business to the next level. Whether you are a novice and want to learn how to color hair, a professional and want to help your clients with hair loss or even learn how to market your beauty business to generate income ISOB has top teachers for you.
Opportunities to make new friends
ISOB prides itself on making connections beyond your zip code. ISOB's visionary and founder, Dr. Robyn Joppy, works tirelessly every year, traveling to different countries to make sure that every nationality is present and represented during our annual events.
meet the isob EXPERTS "THE EDUCATORS"
International Celebrity Stylist and Salon Owner
Dr. Andreana Ramseur aka
"Dr. Dre"
Dudley Lead Creative Artist and Salon Owner
Founder of MI3 Beauty Philosophy Skincare line and International School of Permanent Makeup